With the combination of sunshine, great surf conditions and an ease of restrictions, our coastline and car parks were full to the brim over the last week! It was also lovely to be able to head out to friends houses, have people over for dinner and catch ups, all of sudden our lives have had a hit of normality and it feels so good.
Whilst we cannot get ahead of ourselves, the boost of positivity also impacted our property market and there has been incredible enquiry and requests for private inspections through all our branches on the coast. Along with an increase in activity for sale properties, the holiday accommodation side of our business has had major demand too, summer is shaping up to very busy and all of have our fingers crossed, our environment will be safe & ready for tourism.
Talking to our trades people, they are also experiencing great demand for updates to properties as owners are currently using their beach houses. Usually homes sit dormant for the autumn & winter and then there is a mad rush to get properties presentable for spring and summer, it should be great for our holiday market that properties will be ready to go as soon as the Victorian Government gives the green light for overnight stays.
This week we have also had some new listings and there are great properties coming to market. Stay tuned for updates over the coming weeks. Anglesea has very few units & townhouses and not a lot at a price point under $700K. For our data base buyers, I wanted to give an 'off market' opportunity for this fantastic property.
3/94 Noble Street, Anglesea – private sale
Price range $670,000 – $700,000
One of only 3 and located at the rear of the 3, this single level brick unit is in great condition and perfectly set up to enjoy straight away. With open plan kitchen, dining and living there are two bedrooms off the hallway, plus separate bathroom and laundry. What we really love about this property is that it faces East / North and has excellent private entertaining spaces plus off street parking. Refer Kellie Saddington for information and arrange an inspection.
Have a lovely weekend, we look forward to seeing you at the open for inspections and private appointments.
Stay safe and warm.
Kind regards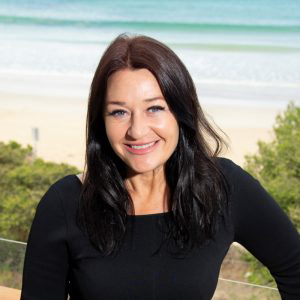 Kellie Saddington
0488 980 994
Property for Sale Anglesea Victoria